Refinance with Help From Metro Detroit's Most Trusted Personalized Lender – With Offices in Dearborn and Bingham Farms, MI
Let's Break It Down - What to Know Before Refinancing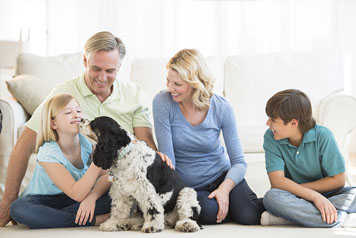 To make a home purchase achievable, people pursue mortgages. Between climbing interest rates and unstable economic factors, making payments on your mortgage may be more difficult than you had thought. With these factors, loan borrowers may be looking for ways to pinch pennies when it comes to their home loans. An option homeowner's may take with their mortgage loans is refinancing. Refinancing a mortgage loan can reduce monthly payments or pay less interesting over the duration of the loan. With Andy Elder, he has the skill, knowledge and experience when it comes to refinancing a variety of loans- from conventional to FHA, he can help!
There are a few reasons homeowners my want to refinance their loan, from saving money to consolidating debt to earning more on investment property. Andy Elder can be your trusted source when considering refinancing. He can find you low rates that could save you hundreds or even thousands of dollars in the long haul.
---
Documents Needed For Your Refinance:
Before you decide to refinance, you need various documents that are required during the application process:
Insurance
Homeowners - Verifies that you have enough current coverage for your home
Title Insurance - Helps lender check the taxes, names on the titles and legal description of the property.
---
Credit Information:
Information such as your credit scores and credit reports.
---
Monthly Debt Load:
Even though your lender can see your debts during a credit check, you still need to account for those debts and pull together documents for things like credit cards, students loans, auto loans, etc.
---
Total Assets:
Documentation of all of financial assets other than your home such as stocks, bonds, 401Ks, savings accounts, etc.
---
Appraisal:
Documentation for a current appraisal of the house.
---
Loan to Value Appraisal:
Your lender may ask you how much your house is worth compared to what you owe on the existing loan.
The Benefits of Refinancing with Andy Elder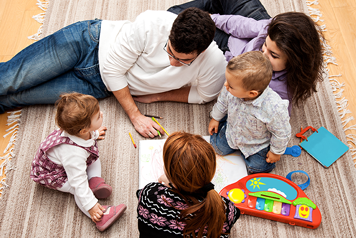 Refinancing essentially means that you're applying for a loan all over again. However, this time it comes with some benefits. When you refinance, you will be saving money on your monthly mortgage payments which can lift some burden off the homeowner if they're having trouble paying the loan. If an owner decides to change from a 30-year mortgage to a 15-year mortgage, the could be possibly saving hundreds or even thousands of dollars of interest over the duration of the loan.
If a homeowner decides to refinance an adjustable-rate mortgage into a fixed-rate mortgage, this can provide the security of an interest rate that is locked down and stays the same over the loan term. Also, their new monthly mortgage amount will stay the same as well over the duration of the loan.
For the best refinance rates throughout Southeast Michigan, contact Andy Elder and save!