Andy Elder: Preferred Lender for Home Buyers, Trusted by Selling Agents Across SE Michigan
Andy Elder is one of the most qualified and experienced mortgage bankers in Southeast Michigan.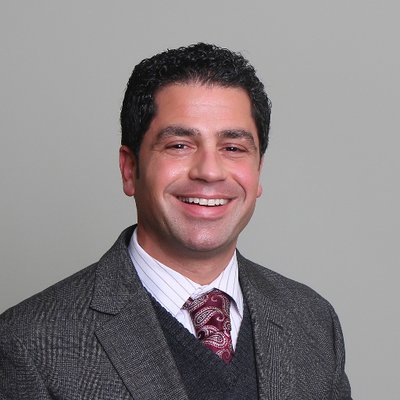 Whether you are looking for your first home or your last, you need a licensed mortgage professional dedicated to fitting you into the best mortgage possible. That's where Andy Elder comes in. With offices in Bingham Farms and
Dearborn, he is a local, licensed mortgage professional with nearly two decades of mortgage banking experience. Customer service and
relationship build are top priorities and he has earned the trust of real estate agents across southeast Michigan and has a reputation for clean, efficient, and on-time transactions.
---
"Being in the mortgage arena for decades has provided me with a strong understanding of the housing and mortgage industry. Navigating the ups and downs of its most challenging periods, has allowed me to build the agent and lender relationships needed to help my clients achieve their dream of buying a new home."
---
Why is Keeping Your Mortgage Lender Local Important?
Real estate agents have a fiduciary obligation to their sellers. They need to ensure the sale of the house goes through seamlessly, with no delays due to incomplete paperwork or underqualified applicants. So, when given a choice between a national, name brand lender that processes thousands of applications versus a small, local lender who is personally vested in the community, agents typically choose a local lender, such as Andy.
Andy specializes in conventional, FHA, VA, and USDA loans, as well as a full suite of construction products and portfolio financing. He knows the local markets, has built relationships with agents across southeast Michigan, and takes the time to match each client with the best home buying loan.
Andy Elder is a Michigander Through and Through
Andy is a lifelong Michigan resident, who has lived in areas across Michigan and has spent time with clients throughout the state.
He often volunteers to help beautify neighborhoods across the region, participating in neighborhood cleanup initiatives and board up programs. Andy is often sought out by community groups and city officials to provide feedback in the areas of home market value analysis, economic development, and neighborhood restoration.
See Andy Elder on Fox 2 News
---
Andy's robust experience, his access to the wide array of mortgage programs from any bank in the region, and his dedication to the families and communities of Michigan, make him the clear choice for anyone interested in financing their property.