Helping First-Time Buyers in Michigan Get Their Perfect Home – A Personalized Lender Based in Bingham Farms and Dearborn, MI
Andy Elder Offers Variety of Home Loans Designed to Fit Your Lifestyle and Budget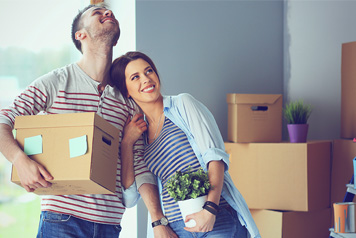 Purchasing your first home is not only exciting, but incredibly stressful. As a first time buyer, taking on such a large purchase can leave you with more questions than answers. Do I have a solid financial base? What can I afford? Which loan is best for me? To be an informed buyer, it's essential to hire a professional that can help you every step of the way--Andy Elder can help. Being a personalized lender, he can give you customized services and advice to fit your needs.
Never purchased a home loan before? No problem. Andy Elder has the experience and knowledge needed for first time home buyers. As a leading mortgage broker in Metro Detroit, he can give you the one-on-one experience that you need when purchasing your first home. Andy can help determine if you prequalify for a loan or not by looking at your finances, past and present. He can then determine the best home loan for you. Prequalifying for a loan can give you an idea of the type of loan you may get.
Andy will personalize any mortgage to fit your needs.
Some of the options we provide:
FHA loan – A popular option for home buyers as they allow them to purchase a home for a small down payment. Insured by the Federal Housing Administration, if the borrower ends up defaulting on the loan the FHA will repay the bank instead.
VA Loan – A loan that is guaranteed by the United States of Veteran Affairs that is available to military veterans and active duty. A VA loan doesn't always require a down payment and there is no minimum credit score required.
Conventional Loan – This is a loan that is good for those who have excellent credit. Conventional loans aren't part of or insured by specific government agencies, such as the Federal Housing Administration (FHA), the Farmers Home Administration (FmHA), the Department of Veterans Affairs (VA) and the Department of Agriculture (USDA).
30-Year Fixed-Rate Mortgage – A loan where the interest rate stays the same for the duration of the loan. This is for home buyers who want a certain, fixed deduction from their budget or those who plan on staying in their home for more than 5-7 years.
Jumbo loan – A home loan that may have a high credit quality but exceeds conforming loan limits established by regulation. A jumbo loan should be used when a buyer is seeking a loan amount that is greater than the conforming loan limit in their desired area.
Compare all home loan options – Not sure what kind of loan is right for you? Contact Andy today.
As a boutique lender in Metro Detroit, Andy Elder is committed to providing personal, customized and incomparable services to all his clients.
Andy doesn't just sell you a mortgage, he takes time, careful consideration and evaluation to decide which home loan will best suit you. Whether you need to prequalify for a mortgage or have questions about home loans, contact Andy Elder, your trusted mortgage broker, today to help you get started.