A Boutique Mortgage Lender Based in Bingham Farms and Dearborn, MI
Purchasing a home is a serious investment, and the decisions you make now can have a huge impact on your future financial security.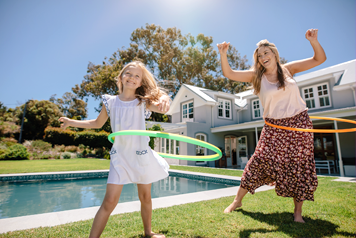 Sure, you can go to a big lender, but to them - you're just numbers on a spreadsheet. When you choose Andy Elder, he takes the time to get to know your goals, your dreams and you as an individual. Our clients are treated like family here, and we can guarantee that you'll get the best rate and the best terms designed to set you up for a future of success.
Your mortgage is a huge commitment. Make the right choice.
---
Purchasing a home can be a confusing process. We're here to help.
Andy Elder knows that buying a home can be a complicated undertaking - especially if you're a first-time home buyer. Figuring out how the mortgage process works can be difficult to understand. Which loan is right for me? What are the interest rates? Do I need a conventional or FHA loan? With all of these questions swirling around in your head, you need a professional to help sort them out. Andy can help you step-by-step during the mortgage process and will take the time to answer any questions you may have.
Choose a personalized lender with one-on-one services tailored to your needs.
The process of obtaining a loan can become confusing, especially if you're dealing with multiple people. This is why it's best to have personable, one-on-one services available to you. Andy Elder has boutique-level services and can assure you that you won't be passed off to various people or departments. You'll be dealing with one person the entire time, making your experience relaxed and hassle-free.
Need to refinance your mortgage? Don't sweat it, Andy has got you covered. Refinancing your mortgage can actually lower your monthly payments, saving you money. Andy offers information on a variety of refinancing rates and options and can help figure out which plan is best suited for you.
Andy offers competitive pricing with unbeatable, personalized services. He will take into account your needs, finances, and history when choosing a mortgage for you. Starting with a solid financial foundation is essential when beginning your home-buying process.
---
Contact Andy Elder to get started with your mortgage process today.