FHA Mortgage Loan in Grosse Pointe, MI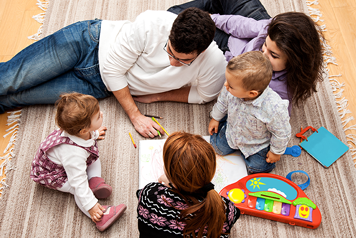 Elder Financial Consultants is a preferred mortgage banker in the Grosse Pointe area offering numerous loan programs designed specifically for your needs. Purchasing a home is a serious investment, and the decisions you make now can have a huge impact on your future financial security. Our clients are treated like family here, and we can guarantee that you'll get the best rate and the best terms designed to set you up for a future of success.
Andy Elder, one of the most qualified and experienced mortgage bankers in Southeast Michigan, knows each of his clients by name and he understands the industry better than anyone, making sure you are armed with all the information you need to make the best decision. When the housing market plummeted, Andy Elder remained steadfast and committed to his clients, saving families' homes every single day. Your mortgage is a huge commitment. Make the right choice.
Choose a personalized lender with one-on-one services tailored to your needs.
The process of obtaining a loan can become confusing, especially if you're dealing with multiple people. This is why it's best to have personable, one-on-one services available to you. Andy Elder has boutique-level services and can assure you that you won't be passed off to various people or departments. You'll be dealing with one person the entire time, making your experience relaxed and hassle-free.
Andy offers competitive pricing with unbeatable, personalized services. He will take into account your needs, finances, and history when choosing a mortgage for you. Starting with a solid financial foundation is essential when beginning your home-buying process.
Home Mortgage Loans in the Grosse Pointe Area
When purchasing a home, it's essential to have a solid financial foundation. Andy can help build that foundation by looking at your finances and history and deciding which loan is best suited for you. With a vast range of home loans available, he is sure to find one that is designed for your specific needs. Andy Elder offers competitive pricing, unbeatable rates and top-notch service to all of his customers. He wants to make the process of obtaining a mortgage as easy and hassle-free as possible.
FHA loan -- A popular option for home buyers as they allow them to purchase a home for a small down payment. Insured by the Federal Housing Administration, if the borrower ends up defaulting on the loan the FHA will repay the bank instead.
VA Loan -- A loan that is guaranteed by the United States of Veteran Affairs that is available to military veterans and active duty. A VA loan doesn't always require a down payment and there is no minimum credit score required.
Conventional Loan -- This is a loan that is good for those who have excellent credit. Conventional loans aren't part of or insured by specific government agencies, such as the Federal Housing Administration (FHA), the Farmers Home Administration (FmHA), the Department of Veterans Affairs (VA) and the Department of Agriculture (USDA).
30-Year Fixed-Rate Mortgage -- A loan where the interest rate stays the same for the duration of the loan. This is for home buyers who want a certain, fixed deduction from their budget or those who plan on staying in their home for more than 5-7 years.
Jumbo loan -- A home loan that may have a high credit quality but exceeds conforming loan limits established by regulation. A jumbo loan should be used when a buyer is seeking a loan amount that is greater than the conforming loan limit in their desired area.
Compare all home loan options -- Not sure what kind of loan is right for you? Contact Andy today.
Being a personalized lender, Andy Elder can also help you prequalify for a loan to determine your borrowing power and what mortgage you can afford. He can help you throughout the mortgage process by taking the stress and worry out of shopping for home loans.
Refinance Your Home With One of Grosse Pointe's Best Lenders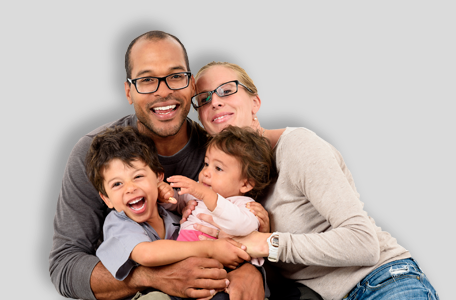 To make a home purchase achievable, people pursue mortgages. Between climbing interest rates and unstable economic factors, making payments on your mortgage may be more difficult than you had thought. With these factors, loan borrowers may be looking for ways to pinch pennies when it comes to their home loans.
An option homeowners may take with their mortgage loans is refinancing. Refinancing a mortgage loan can reduce monthly payments or pay less interest over the duration of the loan. Andy Elder can help you get the best finance rates available!
Documents Needed For Your Refinance:
Before you decide to refinance, you need various documents that are required during the application process:
Insurance
Homeowners - Verifies that you have enough current coverage for your home
Title Insurance - Helps lender check the taxes, names on the titles and legal description of the property.
---
Credit Information:
Information such as your credit scores and credit reports.
---
Monthly Debt Load:
Even though your lender can see your debts during a credit check, you still need to account for those debts and pull together documents for things like credit cards, students loans, auto loans, etc.
---
Total Assets:
Documentation of all of financial assets other than your home such as stocks, bonds, 401Ks, savings accounts, etc.
---
Appraisal:
Documentation for a current appraisal of the house.
---
Loan to Value Appraisal:
Your lender may ask you how much your house is worth compared to what you owe on the existing loan.
Check out what our happy homeowners have to say about us!
"Andy Elder's construction loan programs allowed us to build our family's dream home, we're grateful!" James and Jenny P.
"As a long time Realtor, the only time I am 100% confident the deal will close smoothly is when I refer my buyers to Andy Elder. I have so much confidence, that when it came time for my family and me to purchase our dream home, we used no other than Andy Elder!" Wael H.
---
Instead of just selling you any mortgage, Andy takes the time to assess and evaluate which loan is perfect for you. Whether an FHA or conventional loan, contact Andy Elder today to help you get started or get pre-approved in minutes!